The Common Groundhopper (Tetrix undulata) is a species of Groundhopper in the Tetrigidae family.
This species is found on dry habitats, such as heathlands and open woodlands. One of three British species, this species is the most common, and can be identified by the fact that the hindwings do not reach the tip of the pronotum.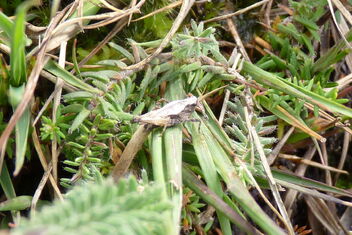 Ad blocker interference detected!
Wikia is a free-to-use site that makes money from advertising. We have a modified experience for viewers using ad blockers

Wikia is not accessible if you've made further modifications. Remove the custom ad blocker rule(s) and the page will load as expected.