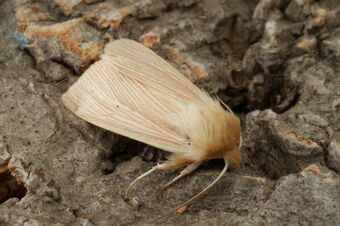 The
Common Wainscot
(
Mythimna pallens
) is a species of moth in the Noctuidae family.
This species is common throughout Britain, and similar to the also commonSmoky Wainscot (M. impura), but generally flies later. The edge of the forewing is also more pointed. This species is usually straw colour, but sometimes reddish. This species flies from June till October in two generations.
[[Category:]]
Ad blocker interference detected!
Wikia is a free-to-use site that makes money from advertising. We have a modified experience for viewers using ad blockers

Wikia is not accessible if you've made further modifications. Remove the custom ad blocker rule(s) and the page will load as expected.