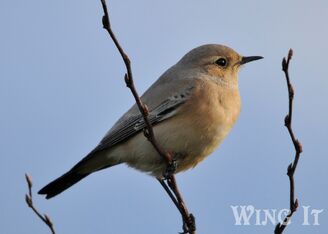 The
Desert Wheatear
(
Oenanthe deserti
) is a species of bird in the Muscicapidae family.
Desciption
Edit
A rare vagrant to Britain, the males of this species are sandy brown with black cheeks, as well as black wings with a black "bridge" which links them. Above the black is a white panel. The females are just a plainer sandy brown.
Similar species
Edit
Behaviour
Edit
Insects
A soft, plaintive whistle.
Reproduction
Edit
May-April onwards. Nests in crevices between walls or among stones. 4-5 eggs.
Distribution/habitat
Edit
As it's name suggests, found in deserts in Northern Africa, the Middle East, and Asia.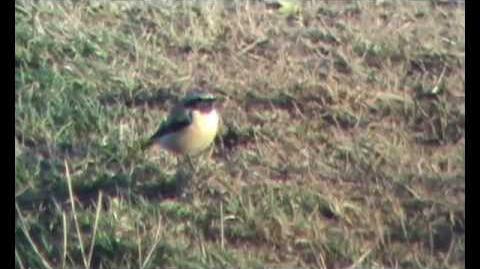 Ad blocker interference detected!
Wikia is a free-to-use site that makes money from advertising. We have a modified experience for viewers using ad blockers

Wikia is not accessible if you've made further modifications. Remove the custom ad blocker rule(s) and the page will load as expected.