Th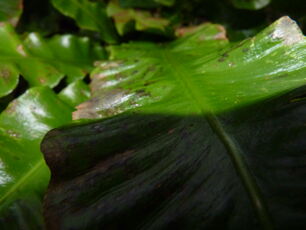 e
Hartstongue
(
Phyllitis scolopendrium
) is a species of fern.
This evergreen plant is also known as Hart's Tongue. This common fern inhabits shady woodlands or banks, and is widespread in Britain, but most common in the West of Britain. The dark brown spores are borne in rows on the underside of the leaf.
Ad blocker interference detected!
Wikia is a free-to-use site that makes money from advertising. We have a modified experience for viewers using ad blockers

Wikia is not accessible if you've made further modifications. Remove the custom ad blocker rule(s) and the page will load as expected.