Lepidochitona cinereus is a species of Chiton.
Chitons are Mollusc which are very different from other molluscs. They have a series of armoured plates, which is surrounded by a fleshy plate.
Lepidochitona cinereus
is the most common species of Chiton on British shores, and can vary in colour greatly. Chitons are often found under rocks on the shore.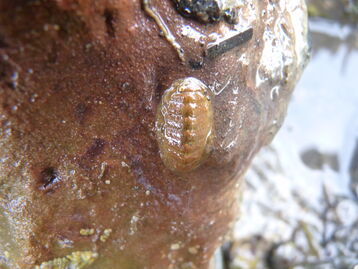 Ad blocker interference detected!
Wikia is a free-to-use site that makes money from advertising. We have a modified experience for viewers using ad blockers

Wikia is not accessible if you've made further modifications. Remove the custom ad blocker rule(s) and the page will load as expected.