A rare vagrant to mainland Britain, the Pale Shoulder (Acontia lucida) is a species of moth in the Noctuidae family.
Resident only in Jersey (in Britain that is, this species is also found on continental Europe), this species will be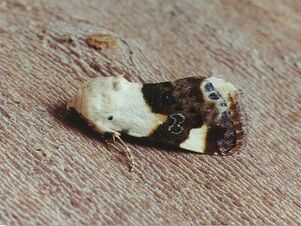 seen there from June till August, and flies by both day and night. As it's name suggests, this species has a yellow-white shoulder mark. The head, thorax, and start of forewings are light grey, with the rest being blue-grey, and a white/yellow-white mark near the trailing edge. There is a fine white crossline near the border.
Ad blocker interference detected!
Wikia is a free-to-use site that makes money from advertising. We have a modified experience for viewers using ad blockers

Wikia is not accessible if you've made further modifications. Remove the custom ad blocker rule(s) and the page will load as expected.