Th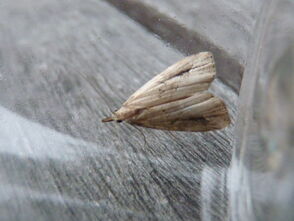 e
Pinion-streaked Snout
(
Schrankia costaestrigalis
) is a species of moth in the Noctuidae family. This species is a small species of macro moth, being about 1cm long. The Pinion-streaked Snout is the most common member of the Strepsimaninae subfamily in Britain, being local in the South and Central. This species has two generations, one from June till August, the second from August till October.

Ad blocker interference detected!
Wikia is a free-to-use site that makes money from advertising. We have a modified experience for viewers using ad blockers

Wikia is not accessible if you've made further modifications. Remove the custom ad blocker rule(s) and the page will load as expected.