Pyla fusca is a species of moth in the Pyralidae family.
This species is found over most of Britain, inhabiting moorlands and heathlands during the summer months. This species is mostly black, with some paler markings. This species often rests on burnt heather, where its colouration makes great camouflage. The larvea feed on heather.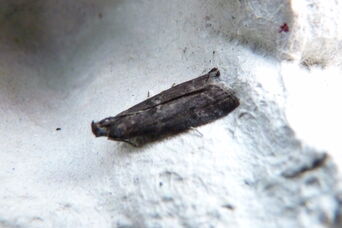 Ad blocker interference detected!
Wikia is a free-to-use site that makes money from advertising. We have a modified experience for viewers using ad blockers

Wikia is not accessible if you've made further modifications. Remove the custom ad blocker rule(s) and the page will load as expected.