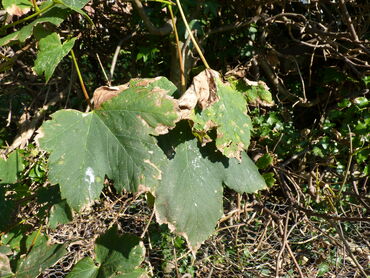 The
Sycamore
(
Acer pseudoplatanus
) is a large deciduous tree that grows to sizes of 35m tall. The Sycamore tree was introduced to Britain and is now found all over, due to its ability to self seed. Almost all seeds one tree produces will germinate if the tree is healthy, and most of those seedlings survive, and this makes it unpopular with gardeners.
Due to the fact that Sycamore can self seed almost anywhere, many people think that is is detrimental to native wildlife. This is untrue. The Sycamore tree supports a lot of aphids, and this supports insect eating birds.
Various species feed on this plant, including the Sycamore Moth, several mites which cause galls, and other species of insects.
If you are looking for the Sycamore Moth (Acronicta aceris), click here.
Ad blocker interference detected!
Wikia is a free-to-use site that makes money from advertising. We have a modified experience for viewers using ad blockers

Wikia is not accessible if you've made further modifications. Remove the custom ad blocker rule(s) and the page will load as expected.