The
Woodlands Wildlife Council
(WWC) is a British charitable organisation which works to promote conservation and protection of British Wildlife and the wider environment. The WWC has 15 volunteers and over 69,000 viewers on Video sharing website, Youtube. The WWC has a number of local groups.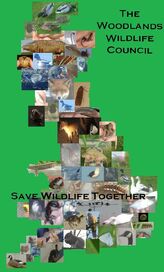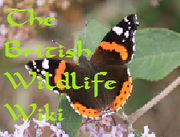 The charity was founded in Benfleet.
The organization was formed as a charitable trust on April 11, 2005, in Benfleet, UK, under the name Wasted Wildlife Club. It was an initiative of Steven Allain and Zac Allain, who had 9 years experience of working with animals and exploring the natural world.
As a wildlife group, who were a group of friends who wanted to help protect and conserve wildlife. The Group has since then grown and now have a number of supporters from all over the globe.
"The WWC" was set up with the band Wasted to help support them and get their word out, this is how the name Wasted Wildlife Club came to be. Two years later the band split up leaving The WWC behind. Shortly after, the group was re-established and gradually gained more members and support and soon began to make videos for Youtube. The WWC then changed it's name to The Woodlands Wildlife Council.
The WWC often holds Public Awareness Campaigns, Petitions and Donations to other charities in order to achieve its goal of preserving Wildlife & the greater environment.
The WWCs Success on Youtube has been a great feat. From being a small group of young men working their hardest to gain some support and awarness to being recognised globally and even having videos made about them.
References
Edit