The
Vine's Rustic
(
Hoplodrina ambigua
) is a species of moth in the Noctuidae family.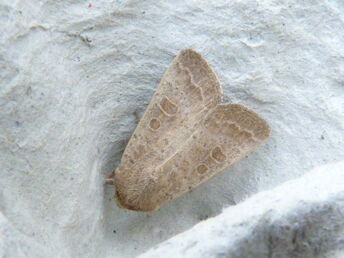 This species is widespread in most of Britain, and in some places (namely the south) it is extremly common. Similar to the Mottled Rustic, Rustic, Uncertain, Pale Mottled Willow, Common Quaker, Small Quaker, but is greyer than the others. These crosslines are usually dotted, and the kidney and oval marks have a distinctive border.
Ad blocker interference detected!
Wikia is a free-to-use site that makes money from advertising. We have a modified experience for viewers using ad blockers

Wikia is not accessible if you've made further modifications. Remove the custom ad blocker rule(s) and the page will load as expected.