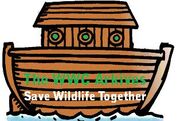 The WWC Archives (Spelt Arkives up until 2007) was set up by The WWC in 2005.
Background
Edit
The WWC Archives is made up prodomately of photos and videos taken by Steven Allain. Although many of the 2005 images seem outdated with then equiptment which Steven uses, they are still treasured as the memories of when the WWC first began.
When The WWC Archives was set up in 2005, the idea was to start taking photos of all of the animals and wildlife that the WWC could find. They first started off taking pictures of wildlife in their back gardens and local lakes. After they had got photos of pretty much everything they could they wanted something else to do. The WWC The expanded this and in 2007 they started to make videos on their new cameras and on the 23rd of October 2007 they signed up to Youtube and started to make videos. Their first one was Fungi investigation, this was a selection of video clips on where they had found fungi. Next they explored every habitat that was open to them in their local area and started to take photos of the wildlife they found there.
Ad blocker interference detected!
Wikia is a free-to-use site that makes money from advertising. We have a modified experience for viewers using ad blockers

Wikia is not accessible if you've made further modifications. Remove the custom ad blocker rule(s) and the page will load as expected.